Unity Technologies has partnered with Microsoft Azure to offer its eponymous game engine technologies over the cloud.
The company primarily develops the software framework for video games, but has expanded into virtual cinematography, AI training, and digital twins.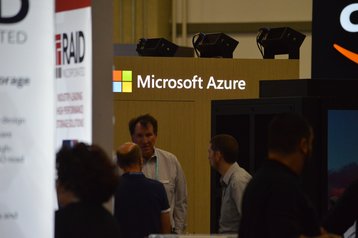 "We are dedicated to creating native capabilities that unlock our tools for more people than ever so that you can take advantage of the advanced compute, storage and reliability that the cloud offers," Unity GM and VP Marc Whitten said.
"We believe that this cloud enablement will make it easy for creators around the world to collaborate seamlessly. It will also allow experiences that wouldn't be possible if limited to just the local resources of either a creator's machine or a user's platform," Witten, who was one of the founding members of the Microsoft Xbox team, added.
The Xbox division is key to Azure's customer win. Sarah Bond, the corporate VP of gaming partnerships and business development at Microsoft, said: "Our commitment to creators is something we share with our long-time partner, Unity, a global leader in real-time 3D technology.
"That is why today, Unity has selected Azure as its cloud partner for building and operating real-time 3D (RT3D) experiences from the Unity engine. In addition, we're excited to work together to make it easier for game creators around the world to publish to Xbox consoles and PC so they can reach their communities."
But the technology is expected to reach beyond the lucrative world of video games, with Unity eyeing building models of the physical world. With those, companies can run AI systems to test out new machines or robots, and see how they would act, without needing to build them.
"Just imagine that you work on your robot all day, and then you build the software at night, and then when it's built, you run 100,000 tests in simulation, come in next day and get the statistics out," Unity's SVP of AI Danny Lange told DCD.
"If you want to test a household robot, you can now generate millions of different furniture layouts that the robot navigates. A lot of people say 3D models are important. It's actually 4D, because there's a sequence to it. The robot is not just sitting there, it is moving from one state to another."
Lange joined Unity after an illustrious career at IBM, Microsoft, Amazon Web Services, and Uber.