Fort Worth,Texas has received a proposal for three data centers, but the undisclosed operator behind the application is also considering other sites for the project, which could be worth up to $750 million. 
Fort Worth's City Council is considering a request to build  creation of three 250,000 square foot data centers in a planned community near the city, Roberts Sturms, economic and business development manager for the city revealed City of Fort Worth revealed in a conversation with the Dallas Business Journal,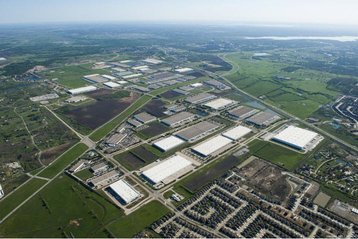 The presentation from the undisclosed operator, identified only as Winner LLC due to non-disclosure agreements, made it clear that the operator is still considering multiple sites for their potential $750 million investment.
Winner LLC has not yet acquired property for the facilities, though it is considering a 150 acre site in the AllianceTexas site, a master-planned community in Fort Worth which includes considerations for use as data center and high-tech facility locations within its 18,000 acres. 
The plan is projected to be built in three phases, with the first $250 million to be invested in a data center by the end of 2017.
Fort Worth's potential offer to Winner LLC includes almost $147 million in rebates on real and business personal property taxes to be applied over 20 years. Part of the rebate incentive also includes the franchise fee required by Oncor, the electric services provider to the location. The city is projecting that it would still gain almost $49 million in revenue over that 20 year rebate period.
While information from Winner LLC is extremely limited, the Fort Worth City Council will vote on the incentives package on May 19th; the first step to getting the project to come to Fort Worth.