French satellite provider Eutelsat has been told by France's TV regulator Arcom to stop broadcasting three Russian propaganda channels.
According to Reuters, Eutelsat has been given a week to stop broadcasting Rossiya 1, Perviy Kanal, and NTV via its satellites.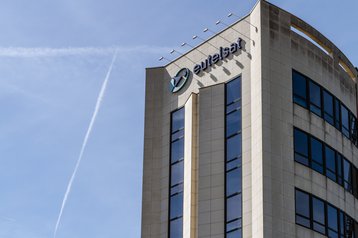 The company was told by Arcom to stop broadcasting these channels on December 14. Russian service providers NTV Plus and Trikolor currently use Eutelsat satellite capacity to broadcast these Russian-language channels to the west of the country.
Initially, the French regulator decided to not interfere in the matter, amid the Russian invasion of Ukraine earlier this year but has since changed its mind.
Eutelsat has been quick to acknowledge Arcom's stance, and has issued a statement noting that "it will no longer be involved in the broadcasting of the three sanctioned channels within the prescribed time frame".
Arcom was ordered by the French top administrative court to review its initial decision not to order Eutelsat to stop broadcasting.
Arcom said that the three channels displayed repeated incitement to hatred and violence through their TV coverage, while also providing misinformation on the war.
The regulator also found the coverage to not just be shown in Russia, but also annexed Ukrainian territories.
"Given that, contrary to Russia, Ukraine has signed and ratified the European Convention on cross-border television, as France has done, Arcom now has the legal basis to request that Eutelsat stop broadcasting these three channels," Arcom said in a statement.