Hosting provider OVH of France wants to open a data centre in Australia, and sites in the US and Asia are also in the works, according to news reports. 
Maxim Hurtel, the public cloud product lead at OVH, one of Europe's largest infrastructure providers revealed the plans for new data centers in a speech at the OpenStack summit in Austin Texas last week, according to a report on Computerworld.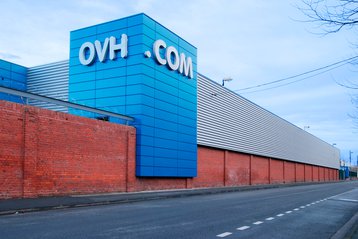 Expanding interests
In his presentation, Hurtel shared various details about OVH's network and server infrastructure. For instance, the company builds its own servers and currently has 250,000 servers in its infrastructure with 500 new ones added every day. According to him, OVH also builds and operates its own networks around the world, and has 32 points of presence globally with a connectivity of 5.5Tbps.
OVH appears to be differentiating itself with a strong push towards OpenStack, which it has been using since 2012. According to Pascal Jaillon, OVH's vice-president of R&D in the US, the company has 70,000 instances in its OpenStack public cloud.
OVH had announced plans for 12 new data centers on top of the existing 17 it already runs. These new data centers will be built over the span of two years, said Jaillon.
If the report pans out, OVH could be entering the Australian market at an opportune market. For one, the cloud-first policy of the Australian government is likely driving demand for more public cloud platforms. Organizations that prefer not to invest in Amazon Web Services (AWS) or Microsoft Azure could find a viable alternative in the form of OVH's platform.
For now, Jaillon confirmed to Computerworld Australia that OVH already has customers in Australia, and has its own fiber network and "very large capacity". The company has not done any marketing in the country however, and Jaillon declined to provide details for the company's move into the Australian market.