The John Denver song Rocky Mountain High contains the insightful lyrics: "…it keeps changing fast, and it don't last for long" but FORTRUST's Colorado, USA data center performance shows that even though the company does change fast, it also does last for long.
FORTRUST has just marked 14 years of 100 percent continuous critical systems uptime in its Denver data center, which has been running non-stop since opening on September 12, 2001.
FORTRUST attributes its impeccable uptime record (and for once I'm not going to excise the superlatives –Ed) to organizational strategy and an operational mindset in alignment with its mission. FORTRUST claims that its record is due to exhaustive preventive and predictive maintenance strategy, disciplined protocols and procedures, systematic employee training along with a dedicated and hard-working staff, many of whom are military veterans.
What do their clients think?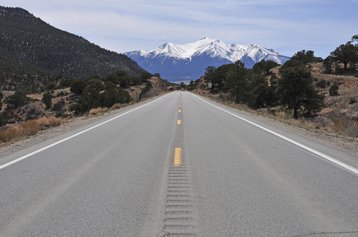 Faction, an enterprise-class Infrastructure-as-a-Service provider offering private, public, and hybrid cloud solutions, has been a client of FORTRUST for the past six years.
Luke Norris, CEO and founder of Faction, said: "As a cloud infrastructure service provider, the importance of having a reliable data center cannot be overstated. We deliver 100 percent service level agreements (SLAs) to our clients and needed a data center to do the same. FORTRUST was able to prove and deliver on this requirement."
Rob McClary, senior vice president and general manager of FORTRUST, has been looking after the data center's electrical and mechanical systems and overseeing its operations since the company first opened its doors 14 years ago.
"We've grown substantially over the years, and through that growth we have remained keenly focused on high-availability service delivery to our customers," said McClary. "We are proud to celebrate this company milestone which is a result of the operational excellence and commitment of our team and look forward to continuing to provide reliable service on behalf of our clients." 
FORTRUST offers services such as traditional raised floor colocation and data modules capable of handling the highest density compute requirements. A privately owned company, FORTRUST has been under the same ownership since the company's inception.
FORTRUST has additional data center locations in Phoenix and New Jersey.