Security vendor Fortinet has become a VMware NSX partner after its new FortiGate-VMX firewall was recognized by the virtualization giant as a means of securing software defined data centers (SDDCs).
As a sponsor of the 2015 VMware Partner Exchange, Fortinet said it will create an automated orchestration of network security. Fortigate-MX is designed to secure physical and virtual domains on VMware's vSphere and NSX virtualization platforms.
The SDDC can be automated and manageable if Fortinet secures all the applications and creates fast, safe deployment across data centers, clouds and mobile devices, said Mary Yang, Fortinet's VP of business development. "Fortinet and VMware are uniquely positioned to deliver on this promise," said Yang.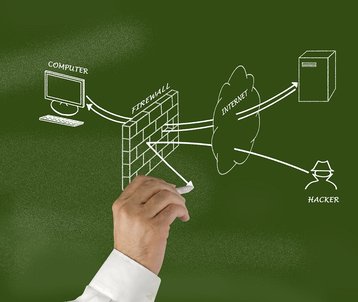 Dynamic environments
If SDDCs are to create dynamic environments, security must not become a bottleneck, said Yang. But many data centers use security appliances at the aggregation layer which can only see north to south traffic passing through the physical network. Traffic between virtual machines (AKA east-west traffic) - which does not leave the virtual switch in the virtual host - is not properly catered for. Network virtualization and software-defined architectures further exacerbate the volume of virtual traffic, according to Yang.
FortiGate-VMX will address this by getting tight with VMware in the SDDC, Fortinet claimed. Integration with application programme interfaces (APIs) will give customers greater visibility and control of virtual network traffic - regardless of network topology - it claimed.
"Purpose-built virtual security appliances, will be increasingly used alongside hardware appliances to secure enterprise data centers," said Jeff Wilson, principal security analyst for research company Infonetics. They will need to be increasingly dynamic to keep pace with the rapid adoption of server virtualization and software defined networking, said Wilson.