Virginia Energy has given a $1.7 million grant to turn an old coal mine site in Wise County into an industrial park including data centers.
The abandoned mine at the Elam Farm site in Southern Virginia's Wise County will get money from the Virginia Department of Energy's (Virginia Energy) Abandoned Mine Land Economic Revitalization (AMLER) grant program to bring it up to standard for light manufacturing use including data centers.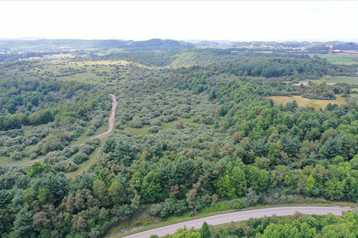 The site is on the location of a coal mine that closed in 1975.
"The redevelopment of abandoned mine land has the potential to bring new business and jobs to Southwest Virginia," said U.S. Representative Morgan Griffith. "This $1.7 million grant will do just that, helping to build infrastructure on the Elam Farm Industrial site, ensuring it is pad ready. Once complete, the site should attract large-scale economic development projects, positively impacting Wise County for years to come."
Virginia Energy Deputy Director Will Clear explained that the need was for flat land that was business-ready: "Flat developable land with infrastructure is an issue in our coalfields when finding homes for new business. Wise County leaders recognized that need and found the opportunity a create multiple developments that will produce new job opportunities for the region."
The proposed Elam Farm Industrial site is within the Lonesome Pine Regional Business and Technology Park, and the grant will pay for an access road and infrastructure such as public water and sewer and natural gas utilities.
"The development of business-ready sites is a necessity for localities to be competitive in attracting new industries," said Wise County IDA Executive Director Brian Falin. "This project will speed up the construction to open-for-business timeline from years to months."
Redeveloping abandoned mines is a boost for local communities and fixes potential health and environmental issues with the sites.
This site will also have money from the Virginia Coalfield Economic Development Authority.
"I never imagined that I'd see the reuse of land once deemed desolate and unproductive," Lesa Baker, who served as a mine land inspector before becoming Virginia Energy's Abandoned Mine Land fund director, told the Times-News.
The IDA will put the site out for bidding by September 3 with responses and bid selection expected by October. Building could begin by November 15.
Creating flat land will take some time: the first phase would take around 12 months, and phase two will see earthwork to create six building pads. The largest will support a 400,000 sq ft (37,160 sqm) building, which would fit with a pre-planned project for new data center sites called Project Oasis.