A federal grand jury has indicted a former Broadcom engineer with theft of trade secrets connected with designs for data center networking chips.
Peter Kisang Kim is accused of using those trade secrets to help an undisclosed Chinese startup to develop its own networking equipment. Kim has entered a plea of not guilty.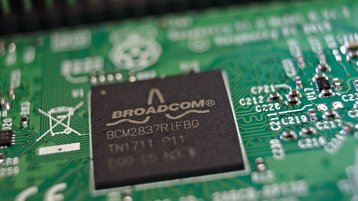 Kim spent more than twenty years at Broadcom, becoming a principal design engineer. Ahead of his July 17, 2020, departure from Broadcom, the indictment alleges that Kim stole trade secrets associated with a Broadcom family of chips often used in high-volume data centers.
According to the indictment, the trade secrets were stored in non-public document repositories that were restricted to Broadcom employees within the same suborganization, or to Broadcom employees working on a project.
Ten days after leaving, Kim took a job at the director level for Company-1, a China-based startup focused on chip design and networking chips. The indictment alleges that Kim was given a work laptop by the company, which he used to repeatedly access Broadcom trade secrets over a nine month period.
These trade secrets were associated with test plans, design verification environment files, and design specifications.
The indictment charges Kim with eighteen counts of trade secret theft. If convicted, Kim faces a maximum statutory sentence of 10 years of imprisonment, a $250,000 fine, and three years of supervised release, for each count. The court also may order additional penalties.
This week, Kim was released on a $500,000 bond and ordered to surrender his passport and other travel documents. He is next scheduled to appear at 1:30 pm on January 31, 2022, before District Judge Edward J. Davila.