Flexenclosure is currently deploying 28 of its eSite hybrid power systems in Mozambique for telecoms distributor Kambeny.
The eSites will supply both DC and AC power for loads up to 11.4kVA in remote regions of the south eastern African nation, using solar panels to partially power the systems.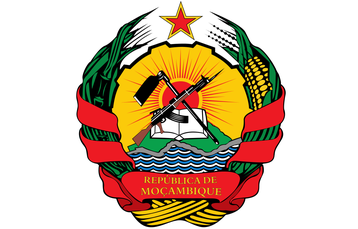 All eyes on Africa
"Having already built two of our eCentre prefabricated data centers in Maputo and Matola, we're pleased to be bringing our eSite product to Mozambique now too," David King, Flexenclosure CEO said.
"eSite is the hybrid power system of choice for single- and multi-tenant sites and this order from Kambeny further expands eSite's considerable footprint across Africa."
Fernando Bilale, Director, Kambeny, added: "We needed a reliable and efficient hybrid power solution to enable sustainable network expansions into the most remote areas of Mozambique. After evaluating a number of alternatives, we're confident that Flexenclosure's solar-capable eSite system will deliver the best possible results."
An estimated 6 percent of Mozambique's population had Internet access as of 2014 (with just 0.7 percent seeing broadband levels), but the country has moved towards digitalization.
In 2015, plans were announced for some citizens to get free Internet access on Saturdays at Digital Resource Centres (CPRDs). The country also became the third nation to join the Alliance for an Affordable Internet, an initiative to bring down Internet costs primarily sponsored by Google and the United States Agency for International Development.
Mozambique is also one of the 48 countries that have agreed to take part in Facebook's controversial Free Basics scheme (and therefore may have been affected by the recent SpaceX explosion that took out Spacecom's satellite - which was supposed to help Facebook deliver Free Basics to sub-Saharan Africa). In 2015, 1.5 percent of the population (of roughly 28 million) was believed to have a Facebook account.
More than half of Mozambique's population currently lives below the poverty line, despite the discovery of gas fields off the coast in 2011 helping lead to steady economic growth.
The nation remains one of the world's poorest, and is still struggling to recover from a 16 year civil war that broke out soon after independence from Portugal was declared in 1975.
In the 24 years of peace that has existed since the war ended in 1992, foreign investment has risen, with 2014 seeing $9 billion come in from overseas. The IMF believes that total investment in Mozambique's Rovuma gas fields could reach as much as $100 billion.
But tensions, which have remained high between ruling party Frelimo and once-rebels-turned-opposition-party Renamo, may be set to flare once more.
The 2014 Accord on Cessation of Hostilities temporarily ceased military hostilities and economic blockades, but after Frelimo won October 2014's election under a cloud of controversy over control of state resources and media access, Renamo called for autonomy.
In January 2015, Renamo leader Afonso Dhlakama said he wanted to set up a secessionist Republic of Central and Northern Mozambique, and claimed that he had been the victim of two assassination attempts.
A Foreign Policy report from May 2016 found that human rights abuses were being carried out by the government in what amounts to an 'invisible civil war'. 12,000 Mozambicans have fled to neighboring Malawi since the middle of 2015.
Mozambique's president, Filipe Nyusi, denies knowledge of any violence carried out by his troops, but it is unclear how such political instability could affect the growth of foreign investment.
Africa's internet growth as a whole was highlighted in a report earlier this year, with factors like more surplus power, more submarine cables, a growing population that is increasingly affluent, and stabilizing government regimes all leading to Africa having huge potential for data center expansion.
Flexenclosure previously brought prefabricated data centers to other nations in Africa, including in Côte d'Ivoire, Senegal, Sierra Leone, Chad, and Angola.