A Bavarian fish farmer is suing data center developer group e-shelter, claiming that a planned data center will kill his trout. 
The data center firm is planning an 18,000 square meter (about 180,000 sq ft) data centre in Unterschleissheim, north of Munich, which will be cooled by groundwater, but Anton Kurz, owner of Forellenhof Nadler farm, claims the heated water that will return to the ground will affect fresh water springs several kilometers upstream.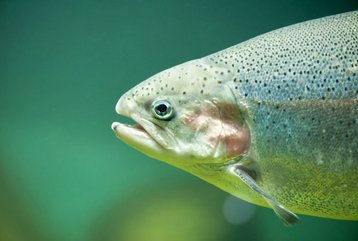 Server farms versus  fish farms
The health of livestock will suffer as a result of the warmed water's environmental impact, argues Kurz:  "Our stream water and groundwater will be heated, so our economic survival will be put at risk."  
Heat from the data center will take the fresh waster out of the optimal temperature for a trout farm environment, where fish eggs need to be kept within eight to 10 degrees celcius. A rise of two degrees increases the risk of disease and creates conditions for the wrong types of life forms in the water, giving the fish the wrong type of diet. 
While the fish won't all die with a two degree rise in temperature, Kurz said, the yield will definitely be affected. "Disease will occur more often, and the fish will eat bad food, " Kurz said. 
Despite the farmer's pleading in court, which detailed "70 years of working in harmony with nature" and the threat to "natural, oxygen-rich, and highly perfused" ponds, the District Office of Munich approved the data center build. However, the data center's freshwater consumption must be halved to four million cubic meters of water. 
"We have been granted full planning permission and expect that construction will begin soon," said e-shelter spokeswoman Melanie Rittweger. 
However, Kurz has filed a lawsuit against the developers before the Munich Administrative Court. The hearing is scheduled for Tuesday 3rd March.
UPDATE:  e-shelter has informed us that the complaint has been withdrawn, and the groundwater cooling system will be installed, with monitoring to ensure that there are no termperature rises in neighbouring springs. The complaint never threatened the plans for the data center, as e-shelter had other options for cooling.