Two British data center companies, one of which specializes in design and construction, and the other offering services such as cloud, colocation and connectivity, are set to merge, establishing Firstnet Group.
Operator Firstnet's base in Leeds will become the new company's headquarters, while Select Data Centres' main office in Manchester will serve as a secondary site. The portfolio of the new business includes a 20,000 sq ft data center and disaster recovery facility.
The only way is up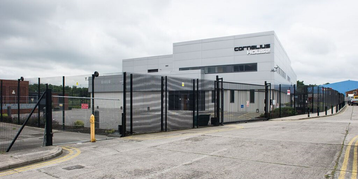 The £24m (£31.29m) site called "Cornelius House"  was designed and built by Select Data Centres in 2008 and operated by Firstnet. It is jointly owned by Stephen Leahy, formerly the CEO of Firstnet IT Solutions, who now holds the position at Firstnet Group, and directors Angie and David Cusworth.
The data center houses over 400 colocation cabinets, and the company intends to increase its capacity as part of the expansion plan.
The company also plans to double its sales staff by the end of the year, and says it will be creating 100 jobs over the next 18 months.