The triggering of a fire suppression system in the State of New Jersey's data center on Saturday brought down local government agencies for more than 24 hours, as reported by the New Jersey Globe.
One of the affected agencies was the Election Law Enforcement Commission (ELEC), meaning that campaigns were unable to file contribution reports, which must legally be submitted within 48 hours of expenditure, ahead of the primary elections taking place on Tuesday.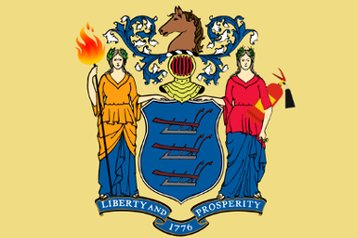 Bad timing
Although the deadline will not be enforced for those who failed to submit reports within the obligatory timeframe, there will be no compensatory measures to make up for any lost advantages which could have been gained through the disclosure of contributions. These can make all the difference in such instances, as voters can base their decisions on the support (or lack of) from interest groups.
Systems were reported to be back online on Sunday, and New Jersey ELEC deputy director told StateScoop that any notices filed yesterday would be posted online at 5pm EDT. 
Fire suppression equipment, although designed to protect IT systems within a data center, is a regular cause of data center downtime. Since 2015, DCD has reported such occurrences affecting the Nasdaq Nordic stock exchange, Glasgow city council, a Microsoft Azure region and a London (UK) college.
The incident in New Jersey is also a reminder that increasingly, democratic elections are reliant on digital infrastructure for such instances as registering to vote, and, in some cases, enabling online voting.
Last year, Kenya's electoral agency launched two data centers ahead of presidential elections, after major security flaws were found in the existing registration system.
Update: DCD does not know which fire suppression system was installed at the University, but Johnson Controls has contacted us to confirm that its products were not involved.