A fire in a data center operated by Belgian telco Proximus this week briefly knocked out phone services for contacting emergency services.
"Emergency numbers 112, 101, and 100 are currently unavailable. It is best to contact your local police station, fire department, or medical services directly in case of an emergency," the Belgian Federal Police posted earlier this week.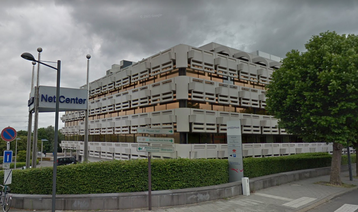 Emergency numbers 112 (firefighters and ambulances in a dangerous situation) and 101 (police) were unreachable for less than half an hour on Wednesday morning.
Local press reported that a fire in a Proximus data center at its Brussels buildings in Evere, was the cause of the breakdown. The fire was detected around 9am and prompted a brief evacuation of staff. Normal operations were resumed by around 10:30am.
Belgium's National Crisis Center – which was forced to activate three alternative emergency numbers per province during the incident – said the cause of the outage is still being investigated by Proximus.
DCD has reached out to Proximus for more information.
Proximus operates data centers in the Evere and Machelen areas of Brussels in Belgium for its own needs as well as for local IT hosting.
In 2021, HCL Technologies announced that it would manage Proximus' private cloud infrastructure. Earlier this year, Proximus partnered with Google to offer sovereign cloud services in Belgium and Luxembourg.