Finnish telco Elisa and software firm Wind River have deployed a "fully automated" Edge data center.
The project combines Wind River Studio Cloud Platform to manage a distributed Kubernetes cloud infrastructure, and Wind River Studio Conductor for automated application deployments.along with a user plane function (UPF) application from Elisa's current 5G core vendor.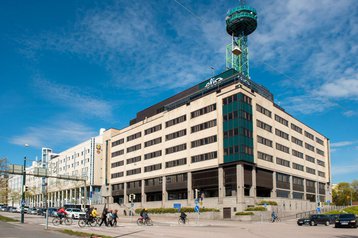 The companies did not say where the Edge facility was deployed or give full specification - but they said this was the second Edge site to go into commercial production this year.
"We are delighted to continue our efficient collaboration with Wind River and take the first fully automated Edge data center into commercial service. Constant automation development is our key to future success," said Elisa's Markus Kinnunen, VP of cloud services.
Avijit Sinha, chief product officer, Wind River, added: "As a leader in the 5G landscape that powers the majority of 5G vRAN/O-RAN deployments with global operators, our Wind River Studio capabilities address service providers' complex challenge of deploying and managing a physically distributed, ultra-low latency cloud-native infrastructure."
The companies say Wind River Studio provides a cloud-native, Kubernetes, and container-based architecture for developing, deploying and servicing distributed Edge networks at scale, while Elisa's 5G core UPF application manages network performance. The claim that staff-hours for commissioning the Edge DC site, from preparation and parameter settings to complete installation and testing, were reduced by 90 percent compared to doing the same tasks manually.
Elisa, which also offers services in Estonia, operates three Finnish data centers in Tapiola and Säterinportti in Espoo, and in Raisio, outside Turku.