Professor Charles Kuen Kao, the Nobel Prize-winning physicist who was instrumental in the creation of fiber optic cables, has died in Hong Kong at age 84.
His passing was announced by the Hong Kong-based Charles K. Kao Foundation for Alzheimer's Disease, which Kao and his wife Gwen Kao founded in 2010. The foundation declined to specify the cause of death.
The pride of Hong Kong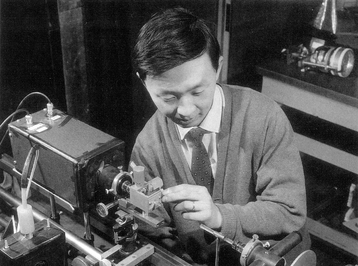 "An eminent figure, Professor Kao is the pride of Hong Kong people. I was grieved to learn of his passing. On behalf of the Hong Kong Special Administrative Region Government, I would like to extend my deepest condolences to his family," Carrie Lam, the Chief Executive of Hong Kong, said in a statement.
Known as the "Godfather of Broadband", and the "Father of Fiber Optics," Kao is best known for his work combining glass fibers and lasers to transmit information in the 1960s.
His groundbreaking research, which led to the creation of the fiber optic cables that connect much of the Internet, was carried out in Harlow, UK. The site of his discovery is set to be home to new a data center campus, aptly named Kao Data Campus.
In 1970, Kao helped found a new electronics department at the Chinese University of Hong Kong (CUHK). "Professor Kao was a brilliant scholar and visionary leader in higher education. As the third Vice-Chancellor, he spearheaded the advancement of CUHK in its formative years, laying down a fertile ground for the growth of talents, and made remarkable achievements during his tenure," Professor Rocky S. Tuan, Vice-Chancellor and President of the university, said.
In 2009, after fiber optic cables had become the backbone of the digital era, Kao was awarded the Nobel Prize in Physics, along with the inventors of the first successful imaging technology using a digital sensor, Willard Boyle and George Smith.
He has also been given a knighthood, an honorary degree from Princeton, and numerous other awards for his work.
Kao is survived by his wife and two children, Amanda and Simon.