The US Federal Bureau of Investigation has begun construction on its data center in Pocatello, Idaho, with plans to open in early 2019.
The 24,800 square foot (2,303 sq m) facility is expected to lead to the creation of 350 jobs, and will be built to Tier III standards by JE Dunn Construction. 
Room for growth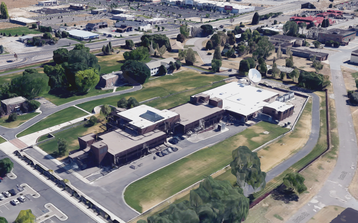 In a tender proposal document, the FBI write: "The intent of this Basis of Design is to provide the conceptual definition of Project Pocatello Data Center, which will consist of a 24,800 sf +/- Data Hall plus future Data Hall expansion of 8,000 sf +/-.
"Thus, a total of 32,800 sf +/- will be dedicated as Data Hall space. The Data Hall plus associated support space will have a combined one story area of 104,000 sf +/-. In addition there is a three story Warm Lit Shell addition to the existing administration building which will be an add alternate to the base bid."
It later adds that the "initial IT installation will be 2.7MW with capability to grow to 5.4MW of IT power," with cabinets that initially have densities of 2-20kW, with "the ability to scale upwards to 30-40kW/cab in the future."
In addition to the data center, the FBI plans to expand the size of the offices at the Pocatello site.
While the FBI have yet to confirm it, it is possible that the facility is one of three data centers the Department of Justice plans to open by the end of 2019 in an effort to consolidate its data center footprint.
Two of the facilities will be run by the FBI, which is administered by the DOJ, as part of The Data Center Transformation Initiative - the DOJ and FBI's part in the larger Federal Data Center Consolidation Initiative.