Content delivery network Fastly's major June outage cut into its revenue, and lost it customers, the company said.
Fastly runs an Edge cloud between companies' data centers and the end-user, reducing latency, protecting from DDoS attacks, and helping them handle traffic spikes.
But on June 8, a software bug triggered by a valid customer configuration change brought the whole system down.
Along with it went Amazon.com, Twitch, Reddit, the UK government's website portfolio, and tons of sites and services.
A costly 49 minutes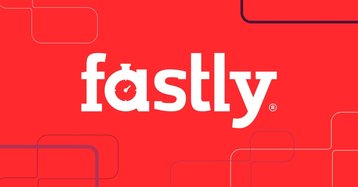 The outage caused a decrease in traffic volume, and meant that Fastly had to give customers credits.
"We expect to see a downstream impact on revenue from the outage in the near-to medium-term as we work with our customers to bring back their traffic to normal levels," Fastly CEO Joshua Bixby wrote in a letter to shareholders.
He added: "We have a couple of customers, one of them being a top 10 customer, that have yet to return their traffic to the platform. We also had several customers delay their launch of new projects, which will delay the timing of traffic coming onto our platform.
"The outage and these delays will have an impact on our Q3 and full-year outlook."
Shares in the company fell 19 percent (although they had previously spiked following the outage, as it proved an inadvertent advertisement for the size of the company).
Despite the outage costs, it posted a year-on-year revenue increase of 14 percent, to $85 million - which was slightly below Wall Street estimates of $85.7m.