Facebook is to lay a new high-capacity fiber cable for its upcoming Los Lunas, New Mexico data center, giving the facility 'three diverse paths to move data' when it comes online next year.
Details on the cable are few and far between, but the social network said that it would be "one of the highest-capacity systems in the US."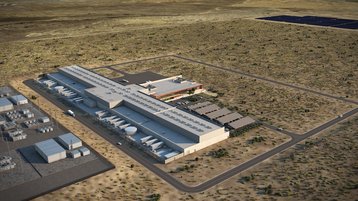 Facebook's fiber
"With state-of-the-art optical fiber being deployed, it will be 50 percent more efficient when moving information compared to most high-capacity cables previously built," the company said in a blog post.
"Specifically, we can move information 50 percent farther without needing additional equipment to regenerate the signal — helping our bandwidth demands scale."
The cable will stretch 200 miles, which is not enough to reach any of Facebook's other data centers or its headquarters in California, so it presumably links up with another cable or facility at that point.
Facebook said: "With this new cable, we're one step closer to the Los Lunas Data Center becoming a cornerstone of our global infrastructure, and we're doing so while supporting and investing in the local economy. We expect the construction of this new cable will lead to more than 50 jobs over the next year, which is in addition to the hundreds of jobs created by the building of our Los Lunas Data Center."
The first phase of the Los Lunas data center, a single site, is expected to cost $250 million, but the company plans for up to five more sites.
It is also funding three solar farms for a cost of $45 million to help power the facility.