On the last day of 2016, contractor Security Industries Specialists sent the 85 guards it employed to protect Facebook's Prineville data center a notice - it would terminate their jobs at the end of January because it had lost its contract.
Instead, Facebook has decided to contract G4S' US subsidiary, G4S Secure Solutions, to handle the facility's security.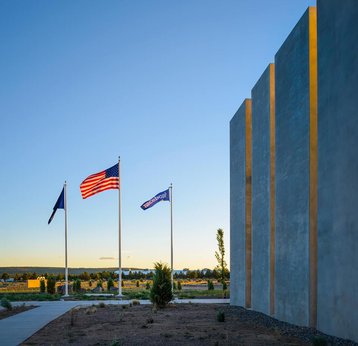 An issue of tax breaks
In a statement to Oregon Live, Facebook said that it will encourage SIS employees to apply and expects "many" will join G4S, but that the hiring decision will be up to the contractor.
Those 85 employees represent a significant proportion of the approximately 200 employees and contractors at Prineville, a multi-building data center campus that the corporation has expanded repeatedly over the years.
The corporation's first self-owned data center, it has benefited from several lucrative tax breaks since its inception, and in 2012 lobbied the state of Oregon to guarantee it would benefit from incentives.
According to the Crook County assessor, tax breaks were worth nearly $12 million to Facebook in the 2015-16 fiscal year.
Tax breaks for data centers have become an increasingly contentious issue, with only recently Facebook playing Utah and New Mexico off against each other, a think tank claiming incentives to hyperscalers cost $2 million a job and Fargo city commissioners calling for an end to unnecessary tax breaks.
Just last month, Oregon's Secretary of State criticized tax breaks handed out in the region to data center companies, including Facebook.
However, others have argued that the small number of jobs, and other revenues from things like electricity and water use, can make the tax breaks worth it, as the facilities are often located in areas desperate for any form of investment.
According to the Oregon Employment Department, the unemployment rate of Crook County was 7 percent as of November, Oregon Live notes. But in 2009, it was 20 percent. The next year, Facebook announced it would come to Prineville.