Facebook is more likely go ahead with a third big data center in Prineville, Oregon, after the town council and the county authorities approved the tax deal it has been asking for. 
The deal, which gives Facebook tens of millions of dollars over 15 years, was approved unanimously by Prineville and Crook County authorities, according to the Oregon Live. Facebook still has not formally announced it is going ahead, as it has been looking at an alternative site. but an announcement is expected by early next week.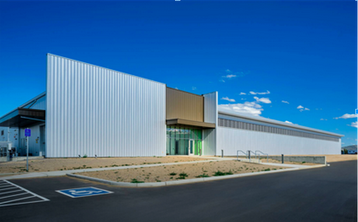 Three data centers?
Tax sweeteners for data centers have been a controversial issue, but Prineville clearly sees a benefit. With two large data centers and a "cold storage" archiving facility (pictured) in Prineville, Facebook has spent nearly $780 million in a town of only 9,000 people - 147 of whom work for Facebook.
At 487,700 square feet (45,000 sq m), the new building will be bigger than either of the two existing data centers. 
Facebook gets property tax exemptions which have saved it $30 million in three years, according to Oregon Live. In exchange, it pays a flat fee of $110,000 each year for the existing data centers. The new deal will add a further $190,000 a year. 
Elsewhere in Oregon, The Dalles is offering tax incentives to Google, while other states are polishing their offerings. Arizona is wooing further Apple investments with tax offers, and Philadelphia also has a tax regime designed to encourage data centers.