Evoque is developing a new data center campus outside Nashville in Gallatin, Tennessee.
The company is partnering with Archer Datacenters to offer capacity at an existing data center on the plot, and is planning to expand the site further.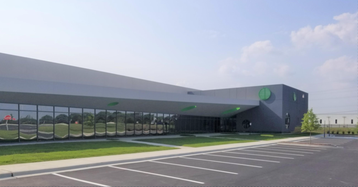 The original 28.5-acre campus at 1398 Gateway Dr features an 82,000 square foot (7,600 sqm) data center shell, with over 40MW of available power today from the Gallatin Department of Electricity's adjacent substation.
Brookfield Infrastructure Partners-owned Evoque said the initial project anticipates a four-phase development, scalable on the existing site as well as an adjacent 32.8-acre parcel; the campus is expandable up to 100+MW and more than 500,000 sq ft (46,450 sqm). The company said it planned to invest around $200 million in the project.
"The opportunity to expand into the Nashville market and to serve hyperscalers, cloud service providers, and large enterprises is exciting," said Evoque Chief Executive Officer Andy Stewart. "Archer, and their Founder Jordan Milman had great vision that has since been validated by Meta's new data center, which is adjacent to our location. Evoque looks forward to maximizing the potential of this opportunity and to deliver more best-in-breed digital infrastructure solutions to more enterprises."
New York-based Archer was founded in 2018 and offers powered shell data centers. According to its website, the first 4.8MW phase of the Nashville facility was due to be completed around early 2021, though a report in the Tennessean suggests this was pushed back to 2022. Plans on the Archer site suggest at least three more buildings – each with four data halls – planned in the future, with potential to expand on a neighboring 30-acre plot.
Terms of the deal between the two companies weren't shared, but is described as a 'strategic joint venture partnership' in the press release.
"With their commitment to operational excellence, sustainable energy capabilities, and forward-thinking leadership, we view Evoque as the ideal partner to help to realize our vision for the premier data center campus in the greater Nashville region," said Jordan Milman, Chairman and CEO at Archer Datacenters. "We look forward to continuing to champion this location alongside Evoque to create an attractive solution for both hyperscale and enterprise customers looking to scale in one of the most dynamic markets in the country."
Nashville is seemingly the company's only facility at the moment, but the company lists plans for future data centers in cities such as Columbus, Ohio; Denver, Colorado; and San Antonio, Texas.
Solomon Partners Securities, LLC served as exclusive financial advisor and placement agent to Archer Datacenters on the transaction, while Goodwin Procter LLP and Carter Shelton, PLC served as legal counsel. Seyfarth Shaw LLP and Mayer Brown LLP served as legal counsel for Evoque.
More in Construction & Site Selection