Entering the west coast market for the first time, data center services provider Evocative has taken over the operations of a facility in Reston, Northern Virginia.
Formerly in the possession of Lincoln Property Company branch Lincoln Rackhouse, with whom Evocative signed a long term lease with the option to purchase the data center in its entirety, the Michael Faraday building was named after the eponymous 19th century British scientist who contributed to the study of electromagnetism and electrochemistry.
The facility offers 25,000 sq ft (2,322 sq m) of total floor space and a maximum power capacity of 2.2MW, with the potential to build it out to 53,000 sq ft (4,924 sq m) and to a capacity of 5.7MW.
Pass the parcel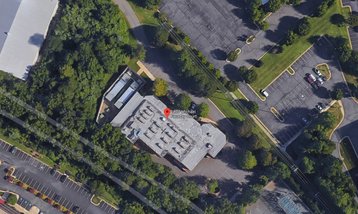 Prior coming into Lincoln's possession, the facility belonged to Netrality, a private investment venture founded in 2015, who then sold it on to Digital Realty, along with another Northern Virginia facility, and two in St Louis, Missouri.
Northern Virginia's Fairfax County offers access to more than 15 fiber networks, which will connect the company's existing data centers on the West Coast with the Reston site, as well as to nearby Equinix data center campus.
"We decided to expand into the largest data center market on the planet with the understanding that our clients and the industry as a whole are looking for options and many clients are not happy with mega-wholesale real estate minded operators," Evocative CEO Arman Khalili said.
"We will be offering pay per use retail colocation, disaster recovery, edge computing, private cloud and public cloud interconnectivity out of all of our locations," he continued.
"This acquisition is in line with our expansion plans and our acquisitions earlier this year. We now have operations on both coasts within the continental United States. We look forward to continuing to grow the company both organically and through additional acquisitions. Most importantly, we would like to welcome our new clients, employees and partners to the Evocative family."
This year, the California-based company bought two data centers off of 365 Data Centers located in Emeryville and San Jose (California) respectively, and another two from ColoNet in Los Angeles.