Satellite communications firm Eutelsat has appointed Christophe Caudrelier as its new Chief Financial Officer.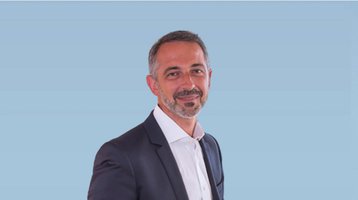 Caudrelier will take on the role in January 2023. He joins from private equity firm Tikehau Ace Capital Partners, a subsidiary of Tikehau Capital, where he served as Operating Partner - Finance. Prior to Tikehau Ace Capital, Caudrelier spent 17 years at automotive supplier Valeo, before joining Naval Group as Group CFO in 2011 and then boatmaker Bénéteau Group in 2015.
His appointment follows the announcement by Sandrine Téran that she is stepping down as Chief Financial Officer to move on to other professional projects.
"I am happy to welcome Christophe to the Eutelsat team. I believe that Christophe's experience in strongly business-oriented finance and his international background will be valuable assets for Eutelsat", Eutelsat's Chief Executive Officer Eva Berneke explained.
Caudrelier added: "I am very pleased and proud to join Eutelsat as Chief Financial Officer. I look forward to contributing to the future of Eutelsat's Video and Connectivity businesses and to its ambitious strategic roadmap as part of the telecom pivot."
Eutelsat, which is currently undergoing a merger with OneWeb, this week saw its Eutelsat 10B satellite successfully launched into orbit by a SpaceX rocket.
Built by Thales Alenia Space, 10B is carrying two multi-beam HTS Ku-band payloads that will cover the North Atlantic corridor, Europe, the Mediterranean basin, and the Middle East as well as provide in-flight connectivity services. The satellite will be able process more than 50 GHz of bandwidth, offering a throughput of approximately 35Gbps.
The machine is set to replace the company's 10A satellite, with its operational life scheduled to end in 2023.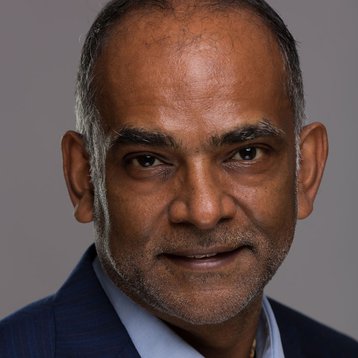 David Papiah has been appointed CEO of LuxProvide
In Luxembourg, David Papiah has been appointed CEO of supercomputing firm LuxProvide, which hosts the national supercomputer MeluXina.
Papiah joins from Fujitsu, where he had been since 2006 and held roles including COO of Fujitsu Services and CEO of Fujitsu Systems Europe. Prior to that, he held roles at IBM and NCR.
LuxProvide is a subsidiary of LuxConnect tasked by the government with the acquisition, launch, and operation of Luxembourg's high-performance computer MeluXina. LuxConnect operates two data center sites in Bettembourg and Bissen.
"Research brings innovation that is vital to make our world and societies more sustainable for a better future. Supercomputers and digital technologies are at the core of these strategic activities enabling big steps into the creation of new green products, new medicine, and anticipating climate changes" said Papiah. "At LuxProvide, with Meluxina supercomputer, we aim at being the technology backbone to contribute to the digital transformation of the society and to reinforce Luxembourg's position at the forefront of innovation for the years to come."
CtrlS appoints Ashish Ahuja as Chief Technology Officer
In India, CtrlS has appointed Ashish Ahuja as Chief Technology Officer.
Sridhar Pinnapureddy, founder & CEO of CtrlS Datacenters, said: "As CTO for CtrlS Datacenters, Ashish Ahuja will drive our global expansion plans, edge & network strategy and new product development initiatives."
Prior to CtrlS, Ahuja served as Director-Global Network Infrastructure at Google and has previously held leadership roles at France Telecom and Tata Communications.
"I am very excited to join the CtrlS family, when the company is drawing aggressive global expansion plans. I am looking forward to collaborating with our industry partners and CtrlS team to add momentum in this digital transformation journey," said Ahuja.
CAI names Josh Hoops Vice President, Data Centers
US engineering consulting firm CAI has announced the formation of a Data Centers division to be led by Josh Hoops.
Hoops, the new Vice President for CAI Data Centers; will assumes responsibility for leading CAI's data center teams and 'drive excellence in mission critical facility operational readiness worldwide'.
"I am humbled to lead CAI's data center business into the future. We have an amazing team of experienced professionals who will continue to support our clients to drive Operational Readiness in data centers around the globe. I look forward to leading our team, enabling growth, and maintaining excellence in project delivery as we continue to provide value to our clients," said Hoops.
Prior to CAI, Hoops was at energy and utility management Consulting firm UMS Group, following 25 years in the US Navy.
More in Workforce & Skills