A consortium of several European businesses has started construction of a prototype data center in the north of Sweden.
The facility, called Boden Type Data Center One, aims to become one of the most efficient and environmentally friendly data centers ever built, and is expected to be operational by the end of the year.
The project is part of EU's Horizon 2020 initiative, a €77 billion research and innovation program for 2014-2020, aimed at securing Europe's global competitiveness, driving economic growth and creating jobs.
Planning for the future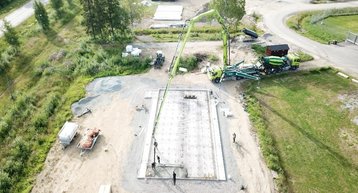 The data center project started in October 2017, with a budget of approximately €3 million. It focuses on workload balancing, airflow effiency, modularity and the ability to easily replicate the design in any location.
Participants include data center engineering specialist H1 Systems, cooling manufacturer EcoCooling, research institutes Fraunhofer IOSB and SICS RISE North, as well as data center site developer Boden Business Agency.
The initial deployment will offer 500 kW of IT load. It will not use any UPS systems, and will rely on direct fresh air and evaporative cooling. Designers are also evaluating the option of reusing waste heat from the servers. The outer shell will be made of local timber.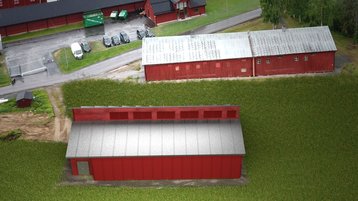 The project is located in Boden – a city in the north of Sweden that has emerged as a data center hub, hosting Facebook's massive campus and the Node Pole - a major data center development project owned by local energy companies.
The consortium aims to build a practical, fully working data center, and will offer a limited amount of colocation capacity to organiations that want to participate in its testing.
"The project is giving us a unique opportunity look at how we can optimise the installation, operation and maintenance of our cooling systems by using a mix of analysis and technologies to improve efficiency for the industry," said Alan Beresford, managing director of EcoCooling.
"This highly ambitious project is a unique opportunity for us to demonstrate our skills and expertise," added Róbert Varga, project manager at H1 Systems.
"The scientific results of the two research institutes, the innovations coming from our business partners and the support of the local authorities ensure the succesfull development of the envisoned prototype."