A new data center business has emerged in Canada, funded by venture capital from Canderel and La Caisse de Dépôt et Placement du Québec (CDPQ), a financial firm, normally referred to as La Caisse (literal translation: Quebec Deposit and Investment Fund).
eStruxture Data Centers is headquartered in Montreal - the city that hosts its first facility, acquired with the purchase of Netelligent Hosting Services earlier this year.
The company plans to expand its footprint further, through acquisitions of existing data center operators and development of new facilities.
"The Canadian market provides competitive advantages that global customers, looking to process and store their data in North America, find appealing, including the low energy costs, cooler climate and business-friendly regulatory framework," said Todd Coleman, president and CEO of eStruxture.
Welcome to the family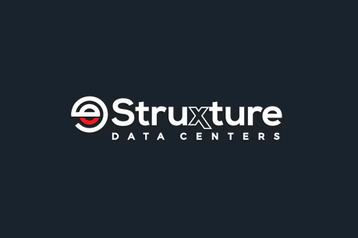 eStruxture said it will focus on "large, energy efficient data centers" which should benefit from increased demand, partially due to Canada's strict data residency rules.
The company was funded by $80 million in venture capital, invested by Canderel and La Caisse. The former is a real estate investor with a wide portfolio or both commercial and residential properties. The latter is an institutional investor that manages several public pension plans and insurance programs in Canada.
"eStruxture is backed by seasoned managers whose expertise will benefit local, national and international companies alike that are adopting cloud computing to improve efficiency," said Christian Dubé, executive vice-president of Québec at la Caisse.
"We believe in the company's business model and aim to support it in its expansion across Canada."
eStruxture's first facility - MTL 1 - is located in Montreal, providing colocation, cloud, managed services and networking. It offers more than 25,000 square feet of colocation space and 5.5MW of power capacity, delivered by multiple power substations operated by Hydro Quebec.
Thanks to the specialized design of the facility, it can support power densities of up to 30kW per cabinet – whereas a typical data center can only power an average of 5-10kW of IT per cabinet.
eStruxture hopes to double the size of MTL1, with the expansion project expected to start in the beginning of 2018.
"This first acquisition gives us access to high-quality infrastructure and a strong enterprise customer base. Thanks to the experience and expertise of the team already in place, we will benefit from growth opportunities in Montréal, Toronto, Vancouver and elsewhere in the country," Coleman said.