Cloud service provider Exuberant Support for Data Services (ESDS), has announced the launch of its second data centre at Mahape, part of a planned township of Navi Mumbai.
The new data center is spread over 80,000 sq ft, and will offer both private and public cloud hosting for customers. In addition, it will also support an on-premise hybrid cloud platform that it says will meet the needs of both enterprises and small and mid-sized enterprises.
Taking India to the cloud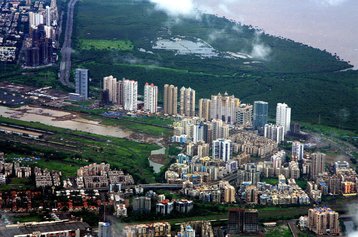 "India is fast evolving as a digital economy and the government of India's Digital India initiative is giving a tremendous impetus to business growth," said Anurag Thakur, the joint parliamentary standing committee chairman of IT.
"Having the right technology infrastructure, like the ESDS cloud data centre is an important step to fuel innovation and accelerate economy. I welcome and congratulate ESDS team on taking the lead to drive innovation from India," he said.
We reported last year that ESDS is investing a total of about 3.35 billion rupees (US$54.3 million) to set up three data centers in India over a period of 24 months. According to ESDS, the launch of its Navi Mumbai data center means that ESDS now has a total data center footprint of over 100,000 sq ft of floor space across two facilities.
"We see a good demand for data centers in the country, with the cloud now getting a good acceptance," said Piyush Somani, managing director and chief executive officer at ESDS in an earlier statement. "Further, the growth of e-commerce, big data, Internet of Things and telecommunication among others would result in an increased need for data centers."
Despite a late start, large cloud providers have recently launched, or are set to launch new cloud data centers in India. For example, IBM opened a 30,000 sq ft cloud center in 2014, while Amazon Web Services (AWS) is said to have built as many as five data centers there for launch later this year.