Ericsson has insured its investment in NodePrime's hyperscale data center management platform by pitching to acquire the San Francisco-based company. The system is embedded in the Ericsson Hyperscale Datacenter System 8000, which made it's original debut at Mobile World Congress in February, 2015.
The purchase protects Ericsson's investment in the startup which only emerged from stealth mode last September when it raised $7 million in funding from a number of other investors, including SAP and GoDaddy. With such rapid adoption into Ericsson's mainstream product, it would appear that the two companies had a codevelopment strategy in what venture capitalist firm Ariadne Capital has designated a "David and Goliath" partnership.
Better safe than sorry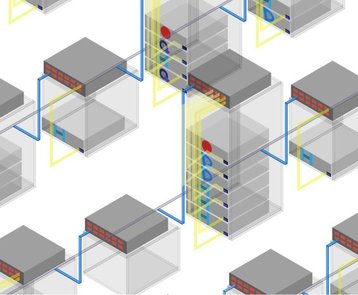 Ericsson called NodePrime's platform "the only infrastructure management platform available" and, in the unstable world of startups, there would be a danger that one of the other investors would have swooped and left Ericsson exposed.
Anders Lindblad, vice president and head of Ericsson's Business Unit for Cloud and IP, said: "NodePrime has unique talent and was a clear choice to bring inside Ericsson. We believe in innovation coming from the Silicon Valley area and will continue to increase our presence and distribution of such innovation."
NodePrime's platform is designed to support command and control of the complete data center ecosystem. It is pitched as being able to manage environments ranging from a small test lab to a hundred-thousand node center. It can work with a wide range of data models constructed on the fly for many data types, such as metrics, logs, blob data and key-value stores.
James Malachowski, co-founder and CEO of NodePrime, said, "Now, being part of Ericsson, we will further strengthen and expand Ericsson's position as an industry leader in next-generation software-defined datacenters. Together we are creating a massive power shift for enterprises to make decisions on their own terms and scale with precision at the speed at which businesses need to respond today."
The acquisition will move ahead immediately but no details have been given regarding the financial aspects of the deal.