Equinix has announced plans for a new data center in Montreal, Canada.
The company this week announced a new International Business Exchange (IBX) facility in the Quebec providence that is expected to open in the second half of 2023.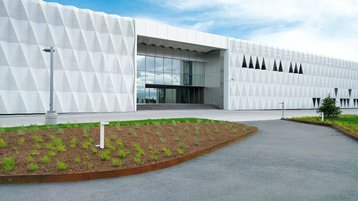 Known as MT2, the first phase will offer 500 racks from Q3. According to the company's Q4 2022 earnings presentation, phase two is set to add a further 500 racks by Q4 of this year.
Andrew Eppich, managing director at Equinix Canada, said: "MT2 represents a major milestone in our investment to bring the best of Equinix to Canada and the best of Canada to the world. Montreal is a key economic center in Canada and globally, with a thriving and innovative ecosystem known for its diversity, creativity, and collaborative spirit. Expanding our footprint in this metro will offer companies the best-in-class data center design with access to connectivity both globally and within Canada, so they can advance on their digital infrastructure and innovation journey at home and abroad."
Equinix's MT1, located at 6205 Rue Vanden Abeele in Saint-Laurent, is a three-story facility offering 62,920 sq ft (5,850 sqm) of colocation space. The company took over the facility as part of its 2020 acquisition of 13 Bell Canada data centers.