Equinix officially has opened LD6 in Slough, its sixth data center in the London area - and the first purpose built data center in the UK to get the LEED gold energy efficiency rating. 
The first completed hall to has 86,000 square feet (8,000 sq m) of floor space, with room for 1,385 cabinets. The completion of Phase Two of construction will create room for a further 1,385 in the second half of 2015. The facility has 1000 dark fibre links.
The $79million LD6 is Equinix' first UK data center to be purpose-built to conserve energy and its most 'technically advanced' facility. It achieves a power usage efficiency of 1.4. Equinix said.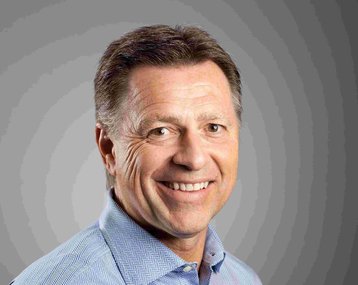 A good time was had by all 
LD6's most powerful selling point will be its international business exchange (IBX) facility for aggregating vertical market users in a single floor and providing instant connectivity across its purpose built hubs, said Equinix global CEO Steve Smith: "All the major cloud providers and all the major financial services companies are residing in our facilities. Equinix's secret sauce is its ability to provide the interconnectivity and cross connects between them all," said Smith.  
Though cloud providers have their own facilities, the likes of Microsoft Azure, Amazon Web Services (AWS) and Google Cloud and the 1200 major cloud providers will increasingly use Equinix as its custom-built exchange fabrics will give them the fastest route to business to business and business to consumer markets, Smith said.
Smith claimed that Equinix's hosting of the London Internet exchange (LINX) has helped its data centers to become the virtual financial centre for 170 financial services companies in which 25 percent of all European equities trades are settled.
The facility is 4 milliseconds in Internet time from Frankfurt and 30 milliseconds from New York.
LEED-er of the pack
LD6  is the UK's only purpose built Leadership in Energy & Environmental Design (LEED) data center which is 'gold accredited' for energy efficiency, said UK managing director Russell Poole, adding that cooling is the site's primary design criterion, and architects have created optimum conditions for lower energy consumption. A new centralized mass air cooling system with indirect heat exchange and natural ventilation will allow the LD6 facility to use free (outside air) cooling 95 percent of the time.
Poole said Equinix' London campus has catalyzed change in the satellite town of Slough. "When we built our first data center here there were only three network options available. Now we can bring in 112 providers," said Poole.
The facility is Equinix' 105th data center world wide. The launch follows recent investments in new facilities in New York, Melbourne, Singapore and Toronto.