Colocation and interconnection giant Equinix has joined a body aiming to develop open source solutions for the Edge.
Equinix has become a Premier member of LF Edge, a body set up by the Linux Foundation one year ago to manage a set of open source projects addressing issues with Edge computing.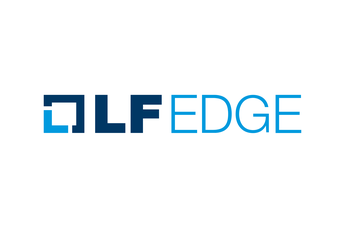 Edging into the spotlight
"What better way to celebrate one year as a project than by welcoming Equinix as the newest Premier member of LF Edge?" said Arpit Joshipura, general manager of networking, automation, Edge and IoT at the Linux Foundation.
LF Edge was launched by the Linux Foundation early in 2019, as an umbrella body managing open source projects directly related to Edge computing and Edge applications - hoping to create a more unified set of standard open source solutions instead of the damaging fragmentation which could emerge.
The group currently manages seven projects, including the Akraino Edge Stack, Baetyl, Fledge, EdgeX Foundry, Home Edge, the Open Glossary of Edge Computing, and Project EVE. All these projects are designed to support areas such as connected items that require lower latency, and faster processing and mobility.
"Equinix is pleased to join LF Edge to collaborate with the community on developing open, cloud-neutral frameworks for edge computing including its ever-increasing use cases and diverse set of requirements across the technology stack," said Justin Dustzadeh, chief technology officer, Equinix. "We look forward to sharing our experience and learnings with the community."
Equinix has more than 200 data centers spanning in more than 50 markets: the company plans to the development of open, multinetwork, multicloud and distributed Edge capabilities, said Dustzadeh.
The consortium has around 70 members at various levels of investment, including Arm, AT&T, Baidu, Dell EMC, Dianomic Inc., Ericsson, Fujitsu, HPE, Huawei, IBM, Intel, Juniper Networks, MobiledgeX, Nokia, NTT, Qualcomm, Red Hat, Samsung, and Tencent.
LF Edge will co-host the Open Networking and Edge Summit (ONES) on April 20-21 in Los Angeles, and on September 29-30 in Antwerp, Belgium.