Equinix today announced an expansion in Hong Kong with the opening of its fifth data center there.
The US$32 million data center is located at Tseung Kwan O, close to the financial data center hubs and submarine landing stations there.
Equinix's push into Asia Pacific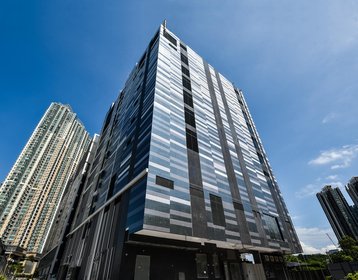 As reported previously, the land situation in Hong Kong has made it extremely hard for data center players to find good real estate. The result is a slew of measures introduced by the government in 2011 that include setting aside land at the Tseung Kwan O industrial park for new data centers, which now hosts a growing cluster of data centers including NTT's FDC and Sunevision's iAdvantage Mega Plus.
The new eight-story HK5 is purpose-built with more than 48,000 square feet (4,459 sq m) of colocation space, fit for 1,200 cabinets.
The facility employs green features including granular temperature monitoring, cold aisle containment and optimized lighting control. Equinix says the building will have an annual average PUE (power usage effectiveness) that can reach as low as 1.45.
Notably, HK5 is connected to HK1, HK2 and HK3 via diverse path fiber connections that can give new customers in HK5 direct connectivity to other Equinix data centers. Equinix says this connectivity makes HK5 an ideal facility for backup or expansion for its existing customers in Hong Kong.
Equinix recently announced a series of expansions in Asia Pacific, including Hong Kong, Melbourne, Singapore, Sydney and Tokyo. The addition of HK5 gives Equinix 30 data centers in the region.
"The launch of HK5 will enable our customers in Hong Kong and beyond to have access to the vast interconnection opportunities needed to innovate and grow," said Samuel Lee, President, Equinix Asia-Pacific in a statement.
The company's aspirations in the region is no secret, with Samuel Lee previously opening up to DCD about Equinix's plans for Asia Pacific.