Equinix has announced the eighth expansion of its SG2 data center in Singapore, which will see a capital investment of $41.8M to add 1,400 cabinets and 47,666 sq m of colocation space. This will bring its the total operational capacity of the data center to 6,300 cabinets.
The expanded capacity of SG2 will address rising market demands for direct connect to leading cloud service providers such as Amazon Web Services (AWS), Google Cloud, Microsoft Azure, and Oracle Cloud through its Equinix Cloud Exchange, says Equinix. It was recently accredited with the BCA-IMDA Green Mark Platinum award for data centers in Singapore, the highest possible.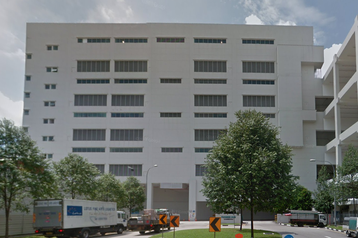 Gateway to Asia
"The expansion of SG2 reinforces Singapore's position as Asia-Pacific's network hub, a gateway market for businesses looking to expand or make their first move into Southeast Asia. By increasing the operational capacity of the data center, customers will have a greater choice for interconnection to thrive at the digital edge in well-established business ecosystems," said Clement Goh, managing director of Equinix South Asia in a statement.
"Furthermore, Equinix has all its Singapore data centers Green Mark certified. It is truly an honor for us and a boost to customers' confidence as they enter new markets. We will continue to seek ways to measure ourselves using industry best practices and be a leader in sustainable design, efficiency, and innovation," he said.
Equinix has three data centers in Singapore: SG1, SG2 and SG3. SG1 and the purpose-built SG3 are just across a road, while SG2 is located a stone's throw away from Tanjong Kling, formerly known as the Singapore Data Center Park. In the western part of Singapore, SG2 is positioned near the SEA-ME-WE3 and SEA-ME-WE4 cable landing stations.
The SG2 expansion is the latest in a series of expansions across Asia Pacific, and follows expansions in Melbourne, Tokyo, Hong Kong, as well as a $42M Sydney expansion announced today.