Ahead of its planned $3.6 billion acquisition of Verizon's data centers, Equinix has taken out a €1.0 billion ($1.05 bn) loan to help fund the transaction.
Equinix has taken advantage of historically low interest rates in European debt markets, as the European Central Bank is keeping rates low and engaging in a €1.6 trillion plus quantitive easing initiative.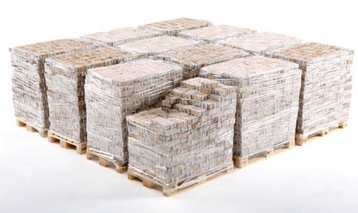 The benefits of a troubled Eurozone
"Our ability to opportunistically access the European debt markets has enabled Equinix to secure low-cost, long-term funds for a portion of Equinix's purchase of Verizon's data center sites and operations," Keith Taylor, chief financial officer of Equinix, said.
"This Euro-denominated debt also provides a natural hedge to protect the economic value of our European investments. Also, we're delighted with the quality of investors that participated in this debt transaction and will work expeditiously to finance the remaining portion of the acquisition cost related to the Verizon asset acquisition."
The Term B-2 Loan has an interest rate equal to EURIBOR plus a margin of 3.25 percent.
The company has also reduced the borrowing cost of its existing senior secured term loan B facility, of which $248,125,000 and £297,750,000 was outstanding at the end of last year.
For the US dollar loan, the interest rate has been dropped from 3.25 percent to 2.5 percent, and LIBOR floor has dropped from 0.75 percent to zero.
For the Pound Sterling denominated loan, the interest rate has been dropped from 3.75 percent to 3 percent, while the LIBOR floor of 0.75% has been kept unchanged.
The Bank of America Merrill Lynch acted as lead arranger for the transactions, which bring Equinix's total debt to more than $8 billion.
As of Sep 30, 2016, Equinix had cash equivalents and short-term investments of $988.4 million.