Global data center operator Equinix has announced further plans to expand in Hong Kong with the investment of over $40m into the third phase of its second International Business Exchange (IBX) data center, known as HK2.
Equinix will also be building the ninth phase of its first Hong Kong data center (HK1). The new facilities aim to meet strong demand from cloud, content and digital media companies for data center and interconnection services in the region.
Located in the western part of Hong Kong, the third phase of HK2 will provide space for 900 additional cabinets, bringing the total capacity of the data center to 2,350. It is due to open in Q4, 2015, in conjunction with the additional phase of HK1-IX, which will add 275 cabinets.
The importance of the interconnect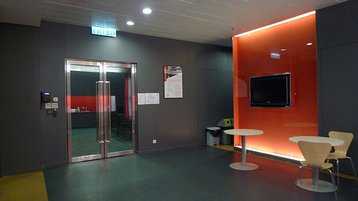 Jesse Shang, senior vice president, China Unicom Hong Kong said: "With our deployment in Equinix's IBX data center in Hong Kong, we've been able to connect with thousands of companies and tap into new business opportunities across various industries, ranging from enterprises to service providers. It has also enabled us to quickly and efficiently scale our services, providing telecommunication services to customers throughout Asia-Pacific and the Middle East."
The expansion of HK1 and HK2 aims to sate the consumer appetite for online media and video content. In Hong Kong alone, 79 percent of the population is active on the Internet, 66 percent use social media and 64 percent browse the web on mobile devices, according to a recent Interactive report out of Singapore.
Alex Tam, managing director, Equinix Hong Kong said: "With the strong momentum of cloud and content companies deploying in Hong Kong, as well as data center services demand from worldwide customers including many in China, it was a clear strategic business decision to expand our presence here. The investment in HK1 and HK2 further positions Hong Kong as an important regional hub, not only for financial services firms but for cloud and content companies as well."
According to Equinix, Hong Kong's content and digital media customer base grew 16 percent year-over-year in 2014. Content companies are also deploying with Equinix to develop agile, hybrid cloud environments with access to multiple clouds including Microsoft Azure, AWS and Google Cloud Platform and networks via Equinix Cloud Exchange.
With IDC predicting the cloud market to grow 23 percent in 2015, driven by rising interests from enterprises, network and cloud service providers such as Macroview, Microware, Netswitch, Nexusguard and OneAsia are turning to Equinix Hong Kong to connect with an ecosystem of over 6,300 potential customers and partners.
The expansion of Equinix's footprint in Hong Kong is the latest in a series of expansions across Asia-Pacific to meet the rising demand for interconnection services. Most recently in March 2015, Equinix opened its third Singapore data center (SG3) and its first data center in Melbourne (ME1) in December 2014.