Equinix is investing US$70 million to build its eleventh data center in Tokyo, the largest yet. The first phase of the facility is expected to open in the first quarter of next year.
The data center is located in the Ariake district, and codenamed TY11. Initially, it will provide enough space for 1,000 cabinets, and eventually be expanded to 2,800 cabinets.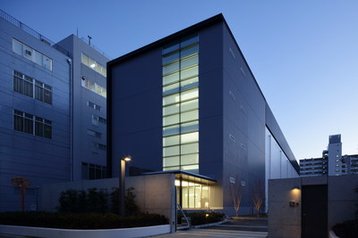 Big in Japan
Equinix says the new data center will support the growing demand for infrastructure services from cloud and network service providers, content providers and financial services institutions in Tokyo. It will also enable users to connect to a multitude of domestic and international carriers, including top public cloud service providers such as Amazon Web Services, Google Cloud and Microsoft Azure.
"This new facility in Japan will be the latest in a series of expansions across the Asia-Pacific region and highlights our ongoing commitment to enabling our customers to reach everywhere, interconnect everyone and integrate everything. Japan continues to be an important market for us, acting as a key hub for the cloud and financial services industries across the entire region," said Samuel Lee, president of Equinix Asia-Pacific.
"Tokyo is one of the major financial centers in the Asia-Pacific region, and we have seen rapidly increasing demand for interconnection from customers in different sectors, as they seek access to multiple clouds and real-time data transfer across geographies," added Kei Furuta, managing director of Equinix North Asia.
"With the addition of TY11 located in a hazard-free area, Equinix can provide our customers with consistent, reliable and high-performance infrastructure, supporting them to further accelerate their growth in Japan and meet the changing IT needs of today's digital economy."