Maltese energy provider and fiber optic network operator Enemalta and cloud provider Streamcast Technologies are planning to build a €75m ($89.16m) data center in an underground location in Marsa, according to the Times of Malta.
The small coastal town is located in the south east of the country and sits upon a network of ancient excavated tunnels, from Neolithic caves to WWII shelters and Roman catacombs, and even a disused power station.
'Tis but the beginning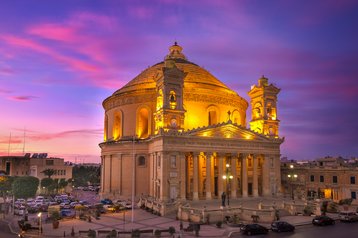 The development, which is set to break ground within the first few months of 2018, is reportedly a pilot project for the two companies - Enemalta and Streamcast could extend the investment and collaborate further in the future. The pair signed a memorandum of understanding regarding the current investment earlier this week.
Last year, Enemalta began excavating an €80m ($95.11m) network regeneration project in Marsa, building a 1.8km tunnel to connect its newly built electricity distribution center to the wider power network, which it also extended by 100km.
The company's chairman, Frederick Azzopardi, said: "Today's agreement will not be the last collaboration of its kind by Enemalta. Our business development team is in talks with several other local and international companies to continue diversifying our portfolio, not only in the global data center market, but in other new sectors as well."