Emerson Network Power (ENP) has built Europe's largest modular data center for Frankfurt-based Deutsche Telecom subsidiary T-Systems.
The modular ystem was specially designed and built at ENP's dedicated Integrated Modular Solutions facility in Croatia, and then transferred to the location in Barcelona, Spain.
The brief for building the Cerdanyola facility was to achieve the Uptime Institute's Tier III ranking and to provide power availability at 99.982 percent. The systems integrator also stipulated that it wanted to see a 30 percent cut in its current electricity consumption, since power makes up 40 percent of its operating costs.
ENP is now migrating data from existing infrastructure to this new data center with the aim of consolidating by 2018.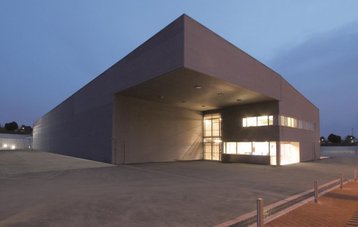 Rapid deployment
The facility has 38 integrated modules, nearly 300 racks and has a modular capacity of 1.1MW which can be upgrade to 5MW in the future. The 2N electrical topology helps to create a power usage effectiveness (PUE) ratio of 1.3.
ENP, the project management subsidiary of power management vendor Emerson, completed the construction in 9 months which, it claimed, is around a quarter of the time needed by traditional 'stick build' data center construction firms.
"We worked relentlessly with T-Systems to drive the success of this modular data center build," said Scott Barbour, business leader of Emerson Network Power. "Our deep domain knowledge in power, thermal management, modular construction and service helped us finish within nine months."
T-Systems demanded rapid installation along with long term objectives such as scalability, availability, security and efficiency. "The construction of this data center is the cornerstone of T-Systems' consolidation and transformation program and allows us to provide cloud services across Europe," said Raúl Saura, head of dynamic platform services at T-Systems Iberia.
Emerson Network Power has a presence in 150 countries with support from local service providers and 3,500 service professionals.
Deutsche Telekom's group procurement chief Sven Meyer said several options were evaluated for T-Systems, including collocation, brick and mortar construction and modular containerised systems. "After crunching facts and figures, we valued the modular construction to be the most efficient solution for Barcelona under all aspects, from overall lead time and costs to specific infrastructure parameters."