After starting and then losing a Twitter poll over whether he should step down as CEO of the company he acquired, Elon Musk has equivocated about his departure.
58 percent of respondents voted for his departure in a poll that Musk pledged to abide by the results of.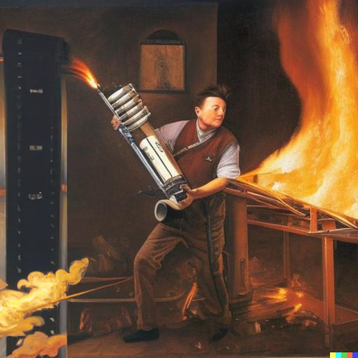 After the vote, Musk said: "I will resign as CEO as soon as I find someone foolish enough to take the job! After that, I will just run the software & servers teams."
The company's server and data center plans have been thrown into turmoil by Musk's $44bn takeover (that he tried to back out of).
After Musk laid off a large portion of the company - including those tasked with maintaining the company's operations, software, and servers - thousands more quit. Others left as Musk began tweeting far right content, reinstated Nazis, banned journalists, and linked to websites spreading conspiracy theories.
According to LinkedIn job changes, many of those that left include those working at the company's data centers.
Those data centers are also being cut. The company is reducing the number of servers it keeps to handle traffic spikes, is mulling over closing one of its data centers, and trying to save on cloud costs.
At the same time, Musk has promised to roll out new services that require more infrastructure, including longer and higher resolution video content.