United Arab Emirates-based hosting and cloud infrastructure services provider eHosting DataFort (eHDF) has invested over Dh20 million ($5.4m) in upgrading its T3 Data Centre over the last 12 months.
The facility, which features more than 1,000 sq m (10,763 sq ft) of technical space, received new raised flooring and battery replacements. The company also deployed Cisco Application-Centric Infrastructure (ACI), laid overhead cable trays for data cables in two layers, and installed a new fire suppression system.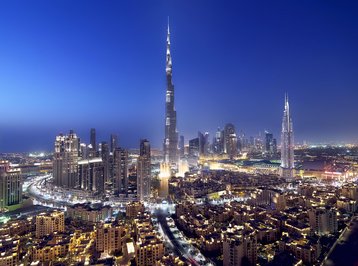 Spit and polish
Other upgrades for the facility included the re-alignment of the hot and cold aisles, a new access control system and CCTV system with IP encoding of all cameras. Physical logbooks were also replaced with an electronic visitor management system.
"Our upgrades were systematically planned, procured, installed and tested in alignment with the existing design and needs of our future business," Yasser Zeineldin, CEO of eHDF, said.
"We are confident that our investments will facilitate business transformation and are especially designed to meet the growing demands of our customers."
Zeineldin added: "We are seeing an increased demand from our customers for enterprise-grade data center facilities as they prepare for digital transformation and evolving data needs of a hyper connected world. As an industry leader, eHDF continues to invest and provide best in technology and infrastructure."
eHDF is not alone in providing hosting and cloud services in the United Arab Emirates, with Alibaba's cloud division partnering with Dubai-based Meraas Holdings to build data centers in Dubai. Huawei, meanwhile, built a facility in Abu Dhabi purely for oil exploration, as well as a data center campus for the Dubai International Airport.