American power distribution specialist Eaton has launched a software suite that aims to simplify real-time monitoring and management of data center PDUs.
The Visual Power Manager offers reporting functionality, rack and floor layout building tools, and can auto-discover Eaton ePDUs.
It integrates technology from Optimum Path Systems, a developer of DCIM software best known for the 'Visual' range of products that includes Visual Data Center, Visual Cloud Manager and Visual Asset Manager.
"We are excited that Eaton has chosen to leverage our world class software as the foundation for Visual Power Manager," said Steven Webel, chief operating officer at Optimum Path Systems. "The combination of our software with Eaton's expertise in power management will result in a tightly integrated offering that will provide a tangible solution to data center operators' power monitoring challenges."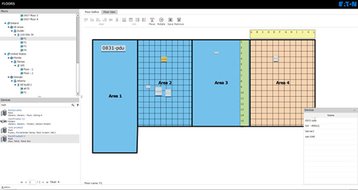 Visual thinking
The Visual Power Manager suite was designed to be deployed in data centers of all types and sizes. According to Eaton, visual representation of the facility can be used to quickly identify alarms and locate affected equipment, group rows and areas of the data center for customized reporting, and effectively deploy new equipment.
It can also be used to initiate mass firmware and configuration commands on Eaton equipment, and simulate various capacity and failover scenarios
"From multi-tenant or co-located facilities to enterprise data centers and remote data closets, operators all need easy-to-use tools to simplify tasks like power management," said Hervé Tardy, vice president and general manager of Distributed Power Quality Division at Eaton.
"The business value of our Visual Power Manager software is to streamline large deployments of rack PDUs and their monitoring so these professionals can focus on strategic initiatives that impact the business' bottom line."