German data center operator e-shelter has acquired the location for its fourth data center campus in Frankfurt, one of Europe's most important infrastructure hubs.
The upcoming colocation site will be built in phases; the first out of five buildings will offer 9.7MW of power capacity and is expected to open its doors in early 2019.
E-shelter is also expanding to new markets with a new data center campus opening in Amsterdam in early 2019, and development sites secured in both Madrid and London.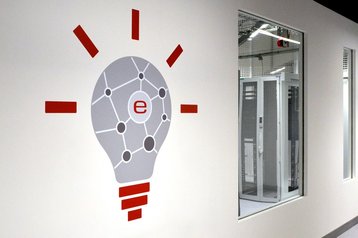 Growth spurt

E-shelter is a subsidiary of telecommunications giant NTT Com, itself a subsidiary of Nippon Telegraph and Telephone Corporation, the largest telecommunications company in the world by revenue, part-owned by the Japanese government.
NTT Com acquired e-shelter in 2015, with the deal establishing it as one of the largest data center operators in Europe.
As well as its German sites in Berlin, Bonn, Hamburg, Frankfurt and Munich, e-shelter operates data centers in Zurich, Switzerland, and Vienna, Austria.
The latest facility will be located in Hattersheim, a southwestern suburb of Frankfurt - a major financial center that's home to the European Central Bank. The campus will be carrier-neutral, offering both retail and wholesale colocation at the same time.
The campus is expected to grow, and could eventually support up to 60MW of IT load and 24,000 square meters of IT space.