Equinix has been declined planning permission by South Dublin County County Council for a gas-powered data center.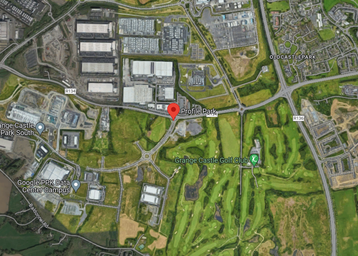 The data center developer was planning to construct a facility at Profile Park, Nangor Road, Clondalkin in Dublin. The site was originally planned to be powered by the electric grid, but after failing to secure a permanent supply, adjusted the proposal to use gas power.
The planning permission was sought pending approval from energy company ESB. At the time of filing for planning permission, Equinix claims that ESB had given the company verbal confirmation for the proposal.
The council ultimately ruled that Equinix had failed to secure an appropriate grid connection and thus refused the amended proposal. In addition, the ruling argued that Equinix had failed to demonstrate that the proposed use of the enterprise-zoned land was "acceptable" and cited the lack of on-site renewable energy as another factor in the rejection.
Equinix's planning consultant Brock McClure argued that the project will "contribute to the emerging digital infrastructure that helps to support a strong Irish economy," and that by using gas power, will not have an impact on the energy grid in the short to medium-term.
Equinix already has data centers in Ireland at Northwest Business Park, Citywest, Blanchardstown, and Kilcarbery Park. Customers of the company include the likes of Oracle, Google Cloud, Dell Technologies, Amazon Web Services, and Cisco. Brock McClure told the South Dublin County Council that Equinix's existing data centers in Ireland are the "gateway to the US, as US-based content companies must host EU customs data within Europe."
It is unclear whether Equinix will appeal the decision. DCD has contacted the company for more information.
Update - an Equinix spokesperson told DCD via email: "While we are of course disappointed in South Dublin County Council's decision, we strongly believe that a new facility will bring great value to the local community and further support the Irish economy. Equinix remains fully committed to its continued support of Irish organizations in their journey to a more environmentally sustainable digital future."
Article resumed -
Equinix is one of many companies currently battling with the South Dublin County Council for planning approval. EdgeConneX has lodged an appeal against its rejected campus expansion in Lucan, Dublin, hoping to gain permission by switching to gas power. Vantage Data Centers is also in the process of appealing a data center rejection, filing in July with a decision due in October 2023.
The move to apply for gas-powered data centers has been motivated by the defacto moratorium on new data centers in Dublin imposed by state-owned grid operator EirGrid. In April 2023, 11 data centers were given approval to be connected to Gas Networks Ireland.
Profile Park is home to several data centers, including those owned by CyrusOne, Google, and Digital Realty.