Utility Dominion Energy touted the reliability of its service and detailed efforts to expand capacity in its latest earnings call.
But the company, which posted a loss of $42 million for the quarter, did not address how data center construction projects were disrupted in Virginia due to its transmission issues.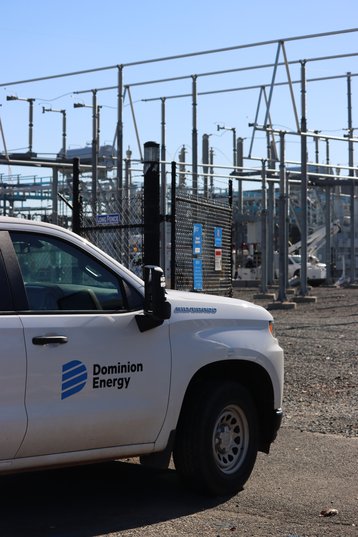 Instead, chair, president, and CEO Bob Blue highlighted the fact that more data centers are planned, which will increase revenues.
"Data centers currently represent about 20 percent of our total sales in Virginia and have provided strong sales growth to date," Blue said, pointing to Amazon Web Services' $35 billion buildout plans as proof that the industry was still growing.
He also noted that the regional transmission organization PJM recently published its annual forecast of demand growth, which showed that "the Dominion Zone continues to be the highest growth rate among all zones within PJM, covering 13 states in the District of Columbia. PJM projects the 10-year summer peak load to grow at a five percent annual rate. This growth, primarily driven by data center loads, which have been increasing at an unprecedented rate."
However, he admitted that supporting that growth "will require significant new capital investment."
Critics could be forgiven for arguing that the company should have made such investments earlier on.
In July, the energy utility shocked operators in the world's most concentrated data center hub by announcing that it could not guarantee new facilities would get power through its network of overhead lines, meaning planned connections for some facilities in the East of the County would be delayed for years.
By September, the company said that it was able to squeeze out some additional connections, but warned that some data centers will still face delays until 2026.
Data center executives told DCD that they were blindsided by the sudden announcement, and said that they had been given no prior notice that supplies were constrained.
County officials were equally surprised, with Loudoun County's executive director for economic development Buddy Rizer telling DCD that "no one's really been able to explain to me how we went from the idea of unlimited power that we always just assumed we had, to suddenly 'we don't know.'"
The sudden change in construction plans also impacted the county's tax revenue plans, leaving a hole overnight.
None of this was mentioned on Dominion's earnings call, but Blue did note that "work continues to advance projects to bring both new and upgraded infrastructure to enable the continued connection and expansion of data center customers.
"For example, we filed for a new 500kV transmission line with the [State Corporation Commission] with an expected in-service date of late 2025. The submission included around $700 million of capital investment."
Blue also said that the company's $9.8 billion offshore Virginia wind farm is on track and on budget, with the public comment period for the environmental impact study set to end this month. The project would provide 2.6 gigawatts of capacity to Virginia.
The Commonwealth "reached record summer peak demand in August and all-time peak demand in December," Blue said.