Distributed data center company Cloud&Heat Technologies has shipped a container-based system to a Japanese vendor which plans to sell the German firm's liquid-cooled offerings on the local market.
Inabata, a subsidiary of Sumitomo Corporation, which deals in plastics and electronics, is taking delivery of a container system loaded with GPU-based servers, which it will show to potential customers.
The product was developed last year for Envirotech of Norway, and contains six server racks which can accomodate various technology options. It supports repurposing waste heat from the servers to heat the building or supply hot water.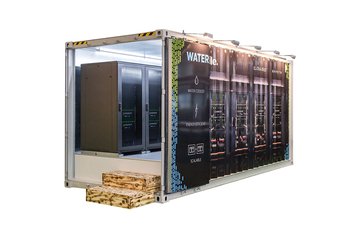 Canned heat
Cloud&Heat normally offers a public or private OpenStack cloud running on a liquid-cooled "Datacenter in a Box" system which can be installed where heat is required - in locations such as office buildings or apartment blocks. Last year, the company launched a containerized system with six server racks and a liquid cooling system at the CeBIT exhibion in Hannover.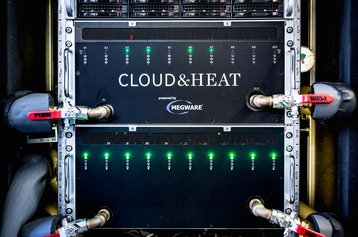 When liquid cooling is used, the unit outputs hot water at 60C. The cold water circuit goes to heatsinks attached to the hotspots on the system's blades. Other cooling systems can be largely dispensed with, allowing greater energy efficiency and higher density.
Inabata will not be using the liquid cooling option with the system currently sailing to Japan, but it plans to offer that option to customers, said Nicolas Röhrs, CEO of Cloud&Heat.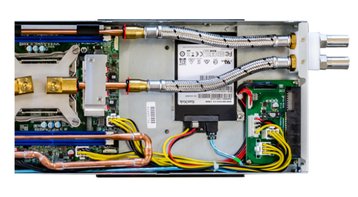 Although the deal is initially limited to Japan, Cloud&Heat says it has had inquiries from Taiwan and South Korea, and hopes Inabata can take the product to other regions.
"The Cloud&Heat portfolio includes the construction of data centers in containers," said Toshihiro Matsuo, manager at Inabata's information and electronics division. "This is an enormous competitive advantage compared to large, stationary data centers."