Digital Realty is to expand into Italy and has acquired land in the capital city, Rome.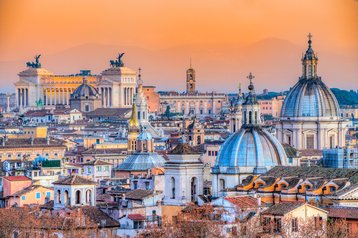 The company this week announced its expansion into the Italian market following the acquisition and pre-development planning of land in Rome.
The 22-hectare site will house ROM1, a Tier IV-quality data center. Specifications and precise location weren't shared.
The company said construction is expected to begin in Q4 2023.
Jan-Pieter Anten, group managing director EMEA, Digital Realty, said: "Developing our first data center in Rome is an important part of our integrated strategy across the Mediterranean and strengthens our leadership position in the region. It represents a significant expansion of PlatformDIGITAL, Digital Realty's global data center platform, further supporting our customers as they rapidly deploy their critical infrastructure at the heart of a growing connected data community."
Alessandro Talotta, managing director, Digital Realty in Italy, added: "The delivery of a carrier-neutral facility in Rome will help enable the digital transformation strategies of local enterprises and global customers in the region. Our customers will greatly benefit from the facility being highly connected to both terrestrial and subsea cable networks."
Local colocation provider Aruba is developing a facility in Rome set to launch this year. Equinix operates facilities in Milan and Genoa.