American wholesale colocation specialist Digital Realty has announced plans to build a new data center in Santa Clara, California.
The two-story facility on 3205 Alfred Street will offer 6MW of power capacity across two data halls, and cost $75 million to develop.
The data center is scheduled to open in the first quarter of 2018.
Silicon Valley is one of the more challenging data center markets in the US, constrained by low building opportunities and high property prices. At the same time, demand remains high: according to research recently published by CBRE, of the new data centers currently being constructed, all 29.5MW have already been pre-leased.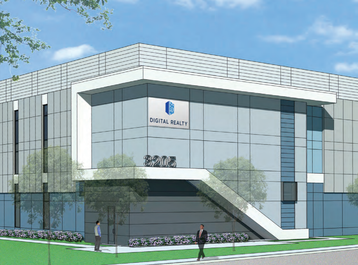 Home of tech

Digital Realty owns and operates 17 data centers in the Silicon Valley area, adding up to over two million square feet and 99MW of IT load. Almost all of this space has already been leased.
The facility on 3205 Alfred Street will total 64,369 square feet, including 10,500 square feet of office space. It will benefit from close proximity to three substations on the power grids of Silicon Valley Power.
Additional capacity will enable the company to continue meeting customer demand for high specification white space.
"The expansion of our Silicon Valley Connected Campus demonstrates our commitment to supporting customer growth. We are pursuing LEED gold certification for 3205 Alfred Street, building upon our commitment to sustainability," said William Stein, CEO of Digital Realty.
"The new facility offers a comprehensive set of data center solutions, from single-cabinet colocation and interconnection requirements, all the way up to multi-megawatt deployments. This flexibility helps reduce complexity and accelerate business growth by meeting customers' needs for space, power and connectivity."
Earlier this year, Digital Realty completed its merger with DuPont Fabros - creating the world's eighth-largest real estate investment trust (REIT) by valuation.