Digital Realty has filed to build a new data center in Los Angeles, California.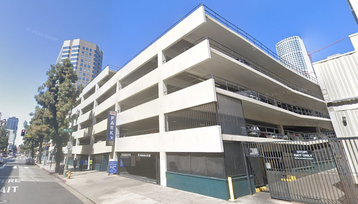 First reported by Urbanize LA, Digital Realty has filed to develop a 13-story data center at 727 S Grand Avenue in Downtown Los Angeles.
The applicant is GIP 7th Street LLC, a known Digital Realty subsidiary. The site is currently a multi-story parking lot.
The facility, located across the street from the Digital Realty LAX10 data center at 600 W. 7th Street, would total around 486,000 square feet (45,150 sqm) of floor area.
Digital Realty is yet to comment on the project.
First built in 1914 for the JW Robinson Company, 600 W. 7th Street was used as a large department store until the early 1990s. Today, the seven-story LAX10 offers 27MW across a 490,000 sq ft (45,522 sqm) footprint. A major carrier hotel in the area, it is only a block away from the One Wilshire carrier hotel. Digital acquired the site in 2004.
Digital's other facility in LA, LAX12, is located at 2260 East El Segundo Boulevard in El Segundo and offers 18MW across 132,000 sq ft (12,263 sqm).