Digital Realty has opened its second data center on German soil, in the Frankfurt district of Sossenheim. The 9MW facility is the first of three planned on the Wilhelm-Fay-Strasse campus, which will eventually offer 16,700 sq ft (1550 sq m) of white space and 27MW of power capacity.
The company's 31st European data center aims to improve the company's colocation and interconnectivity offerings in Germany's financial capital.
Das ist gut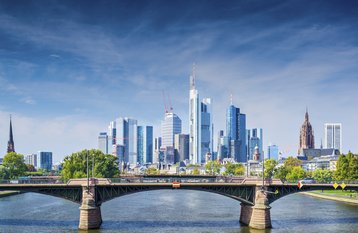 "Frankfurt is one of the most important data center markets in the world — second in size only to London in the European region," said William Stein, CEO of Digital Realty.
"We are pleased to be able to support our customers' global growth requirements on our state-of-the-art Sossenheim campus."
The company is marketing the new facility as a means of addressing increasingly strict data sovereignty rules in Germany, as well as the imminent implementation of GDPR across Europe.
"Cybersecurity is not only a hot topic in Europe, especially with GDPR coming into effect, but in Germany it's an established protocol, subject to significant governance and regulatory oversight," said Rob Coupland, Digital Realty's managing director for EMEA.
Last year, Digital Realty gained ownership of eight data centers across three European markets, when Equinix was forced to sell part of its estate by the EU Commission - which put the transaction forward as a condition for its $3.8bn acquisition of Telecity Group.
The contract also gave Equinix the option of buying Digital Realty's $212m Saint-Denis facility in France (and it did).