DigiPlex, the Nordic data centre company majority owned by Carlyle Group co-founder Bill Conway, has tapped the public bond market to fund its expansion for the second time in twelve-months.
The Nordic data center provider recently organized a bond to raise the funds to build a data center for its client Evry, one of the biggest Nordic IT services providers. Having done it once DigiPlex seems to have got the taste for speculation and has secured a second bond to finance its further growth.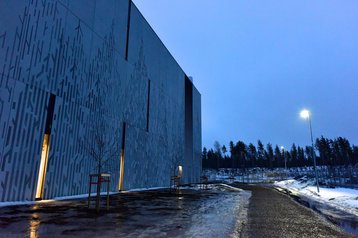 Vote of confidence
This use of financing against the construction phase of data centers is highly unusual and while it is a statement of confidence from investors in the business model it isn't without risk. The new bond will be used to finance further growth as DigiPlex experiences continued demand for its services across the Nordic region. DigiPlex can boast signing regular customer contracts of 10 years duration.
DigiPlex has chosen the vehicle of a floating-rate bond, in effect betting that rates in the region will remain low for years. The company believes that this bond presents an excellent opportunity to fund business growth – as long as rates don't move. The floating rate note with a four-year tenor 2015/19 has been placed with blue-chip financial institutions and pension funds, and will be listed on the Oslo Stock Exchange (Oslo Børs).
The stable cash flow from its operational data centers, resulting from long-term contracts with very high rates of renewal and predictable operating expenses, has allowed DigiPlex to recapitalize the businesses by the successful issue of a NKr 575 million bond.
The funds raised will be used for expansion as demand for DigiPlex data centers in the region is expected to increase. With the Nordic countries having established themselves as good locations for data center investment, green power and innovative cooling technologies, a network of new, efficient and agile data centers is being constructed.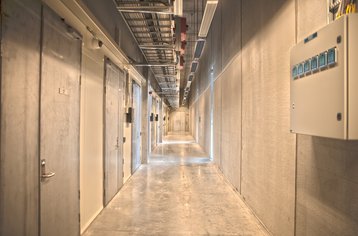 DigiPlex says that it is producing considerable operating efficiencies through its use of hydroelectric power, which is considerably less expensive than power derived from any other power sources on the continent, combined with the benefits of the region's cool air environment, which itself reduces the level of power consumed.
Byrne Murphy, Chairman of DigiPlex, said: "We have a laser focus on innovation at DigiPlex. This is reflected in our state-of-the art data center designs, but also in our very selective use of capital to fund our continued growth. We are fortunate in having a leadership team that understands how to use the bond market judiciously, and we are making the most of today's remarkably low interest rates.
"We have chosen a floating-rate note because we believe that interest rates in the region will remain low for years to come, and may yet drop lower. We are happy to put our money where our mouth is in this respect. For a growing business, this second bond by DigiPlex is a prudent move."