Adoption of cloud technologies by the American government is accelerating, with interest 'clearly picking up', according to researchers from Deutsche Bank.
A study published this week and reported in the Wall Street Journal said procurement and security issues were no longer preventing public bodies from attempting to migrate their IT infrastructure.
Amazon Web Services was named as the dominant provider of cloud services to the government agencies, with overall spending on public cloud services making up one to five percent of total government IT spending.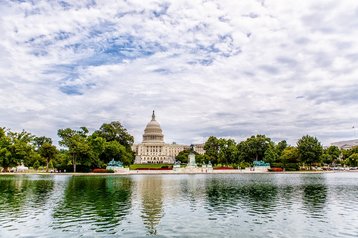 Gradual change
Change was gradual, the researchers said, with government agencies using the public cloud tentatively, hosting applications and small workloads that were non-business-critical and less sensitive.
The Deutsche Bank note warned that agencies planning a move to the cloud could be hindered by a rigid procurement process, strict compliance requirements, potential budget challenges and a host of legacy system issues.
In advance of migration, agencies would often also be required to go through a procedure of re-writing applications and disposing their legacy systems.
Additional public investment of $89.9 billion is expected by the end of fiscal 2017 toconsolidate the government's national network of data centers and increase their efficiency, according to a document published on the White House website.
Providers including AWS and Microsoft Azure have recently obtained new security accreditations from government regulators that allow them to host more sensitive workloads.